We are thrilled and honoured to have been nominated for the Audio Production Awards 2018!
Adam Fowler has been nominated for the BEST SOUND DESIGNER/ENGINEER award, celebrating the talents of sound designers, mixers, studio managers and others who create startling soundscapes that elevate audio from great to extraordinary.
And Anna Scott-Brown for the BEST ARTS PRODUCER award. This category celebrates the best of arts and culture-based audio, reported and produced to the highest of standards, giving a sense of special insight into the subject.
Now in their ninth year, the mission of the Audio Production Awards is to recognise and celebrate outstanding achievement in audio and radio production within the designated categories covering both producers and on-mic talent. It's going to be a fabulous night!
To book tickets for the Awards Night on 22nd November, please go to the booking website here.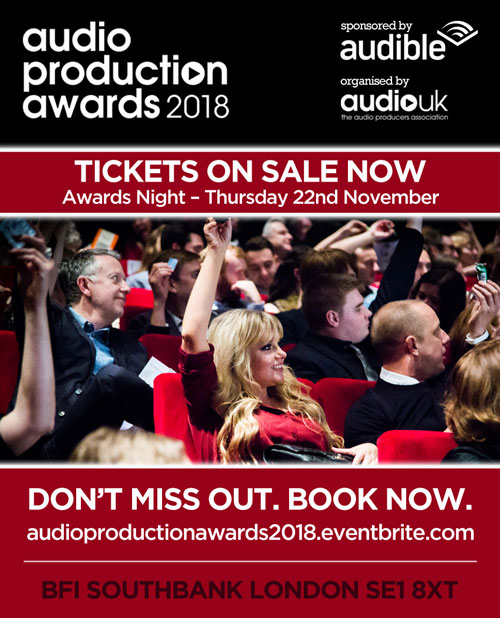 Featured image photograph by Cassy at Bellanova Photography.