Inventive launches today: a brand-new podcast blending the lines between fact and fiction, as engineers and writers collaborate to create engaging and compelling stories. This ground-breaking intersection of STEM and Art gives a fantastic insight into the similarities between two seemingly disparate fields. Overtone Productions are thrilled to be producing the series.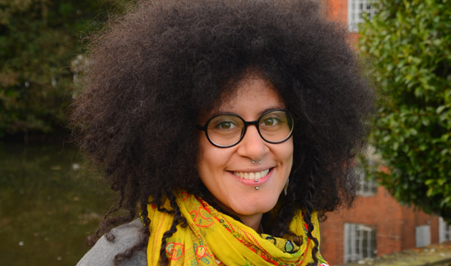 In the first episode of Inventive, Professor Trevor Cox meets Electronics Engineer Shrouk El-Attar, refugee and campaigner for LGBT rights, and recipient of the Institution of Engineering and Technology's Young Woman Engineer of 2021 award for her work in femtech. We commissioned a piece by award-winning writer and poet Tania Hershman based on Shrouk's inspirational interview.
You can listen to this and other episodes on The Inventive Podcast website www.inventivepodcast.com and all the usual podcast platforms.
We look forward to sharing more updates on this new and vibrant audio series.
Inventive Social Media:
Facebook | Twitter | Instagram
Host: Professor Trevor Cox, Acoustical Engineer
Producers: Anna Scott-Brown and Adam Fowler
Publicity: Gill Davies
Visuals and animations: Annabeth Robinson
VFX assistance: Ben Warburton
Music Production: Brendan Williams
Curriculum materials associated with this podcast will appear on the NUSTEM website at Northumbria University.
Overtone Productions for University of Salford, UK
Funded by the Engineering and Physical Sciences Research Council