Before the end of 2017, Overtone will be taking you to Cuba, Senegal, India, America, Russia, Germany, Scotland and England. Stay tuned!
A New Church for the Red State
BBC World Service
Transmission Date 21st October 2017 – Presented by Caroline Wyatt
Produced by Adam Fowler
The story of the struggle of ordinary Russians to redefine their faith as it was being destroyed by the Revolution one hundred years ago. The daughter of the charismatic leader of the Renovationist Movement speaks for the first time about how the established Church joined the State to fight the liberalisation of religion and public culture.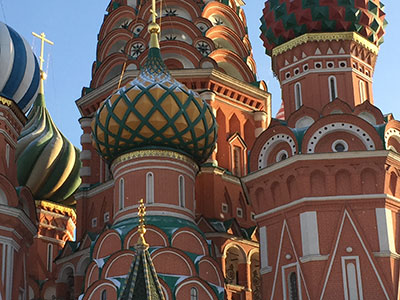 ---
Che Today
BBC World Service
Transmission Date 3rd October 2017 – Presented by Will Grant
Produced by Gill Davies
This year marks the 50th anniversary of the death of Che Guevara. What would he have made of the changes taking place in Cuba today? Is he still relevant? BBC Cuba Correspondent, Will Grant talks to three different generations of Cubans to find out: Che's friends from the revolution; his daughter Aleida and son Ernesto; and young Cuban millenials.
---
America's Mosques Revisited
BBC World Service
Transmission Date TBC – Presented by Tharik Hussain
Produced by Adam Fowler
Tharik Hussain revisits America's Mosques in the light of Trump's first months of Presidency.
---
Conversations on a Bench
BBC Radio 4
Transmission Date TBC – Presented by Anna Scott-Brown
Produced by Adam Fowler
In Manchester, Edinburgh and London Anna Scott-Brown elicits more personal testimonies, hidden lives, and musings on the human condition, complemented by a commissioned poem.
Sarah Howe has chosen a bench in China Town, London, reflecting her own Chinese roots, and uses her "rich, imagistic poetry that plays wildly with form" to explore this culture. She wanted to write a poem for Conversations on a Bench because the series:
"expresses the spirit of a place as well as something more literally human."
Andrew McMillan will write around conversations collected on a bench in Sackville Gardens in Manchester:
"poetry, to me, has always been about a glimpse, a snatched moment and also about the ordinary stories that people tell each other everyday. I'm interested in the beautiful things people will no-doubt say in a busy urban setting and to craft a response that speaks back to them, and to the audience"
Janette Ayachi's bench is in Inverleith Park, Edinburgh. She says:
"a combination of live art, installation improv and script all driven by the impulse of instantaneous thought and urgency of desire to speak – I'm in! I love the juxtaposition of 'prearranged conversations' and 'chance encounters' which brings to light the tension between a poet's obsession with structuring words on a page and the more stream-of-consciousness spill into performance poetry – careful revision and revisiting merged with off the cuff and by chance."
---
St Pancras Pianos
BBC Radio 4
Transmission Date 13th October 2017
Produced by Sophie Sparham
In this lyrical and beautiful improvisation, we hear the music and stories of those playing the street pianos in St Pancras Station, London.
---
The Benefits of Nakedness
BBC World Service
Transmission Date TBC – Presented by Dr. Keon West
Produced by Philippa Geering
Clinical psychologist Dr. Keon West explores the global rise in naturism. No longer seen as a cultish fad of the 70s, it is increasingly gaining ground around the world, not only in Europe and the US, but also in countries such as Senegal and India.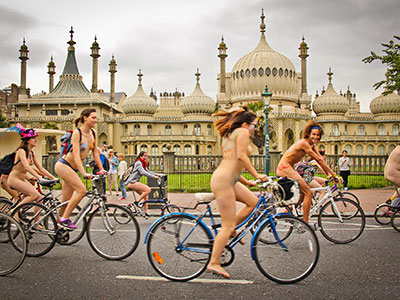 Photo copyright Sini Manner
---
Lines of Resistance
BBC Radio 4
Transmission Date 15th October 2017 – Presented by Bridget Minamore
Produced by Matthew Teller
Bridget Minamore tells the story of the many ways that female poetic voices, marginalized and snubbed by traditional outlets, have made and are making their voices heard.
These are programmes in the making. Please click on the list in the right-hand side column for released documentaries.