Sophie Sparham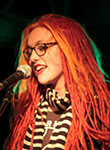 Sophie Sparham is a writer and radio producer from Derby. Her past radio documentaries have won awards at the IBS Radio Awards and have also featured as a finalist at the New York Radio Awards. Sophie freelances for various companies including National Prison Radio. Outside of the radio world she writes sci-fi and fantasy novels and performs spoken word around the UK.
"Do or do not, there is no try." – Yoda
---
Thomas Glasser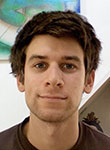 Tom is an award-winning freelance producer who first got his radio played on national radio after winning a bronze award at the Charles Parker Prize.
Since then he has made content for National Prison Radio, Audible, and often makes sounds as a studio manager for a variety of BBC radio dramas and comedies. He is most proud of inventing the sounds of a chicken being plucked and a dog catching a grenade on a Serbian mountainside.
---
Gill Davies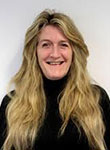 Gill produced Arts Technologica for Overtone, which was a finalist in the New York Radio Festival 2016 And is producing Che Today for Overtone this year. She is a radio, web and short film producer based in Glasgow. She worked at the BBC for 20 years in radio and online before going freelance. She's made programmes for Radio 4, Radio 2, Radio 5 Live, Radio Scotland and BBC Schools Radio. Gill is also a researcher in distributed music exploring how musicians can use the internet to collaborate over distances. The highlight of her BBC career was introducing Frank Zappa to Paddy Maloney from the Chieftains on Radio 4's Midweek. You can see examples of her work on her website gilldaviesproduction.com.
---
Tharik Hussain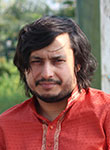 Londoner Tharik Hussain is a freelance travel writer, journalist and photographer specialising in the Islamic heritage of the West. Tharik's debut radio documentary, produced by Overtone Productions for the BBC World Service was declared the 'Best Religious Program of 2016', at the New York Festivals Radio Awards and shortlisted for an Association of International Broadcasters Award. Tharik is an expert on Muslim Travel and has just finished working on the first-ever Hajj Guide for Lonely Planet, where he is a Destination Writer.
Previously, Tharik lived and worked as a reporter in the Kingdom of Saudi Arabia. He is currently working on his first book about spending a summer driving across the Balkans with his family in search of the region's
forgotten Muslim heritage. tharikhussain.co.uk
---
Matthew Teller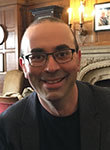 A freelance writer and journalist with more than 20 years' experience in the Middle East, Matthew is a regular on 'From Our Own Correspondent', and presented 'Sandhurst and the Sheikhs' (R4 2014), on UK military links with the Gulf, and 'The Naked Diplomat' (WS 2015), shadowing the outgoing British ambassador to Beirut.
He has produced programmes for R4's Costing The Earth and the WS history strand Witness, and in 2017 is making a programme for R4 with Overtone on how women of colour are making their voices heard as poets.
His standout radio moment came while making his documentary 'Back to the Ice' (R4 2016) on a bitterly cold day in Antarctica, when he successfully recorded the sound of whistling wind at minus quite a lot.
---
Michael Clifford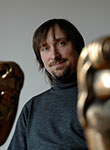 Michael Clifford is a two-times BAFTA winning film director. He has produced and directed numerous documentaries, primarily for television and digital release. Clients include BBC Television, Channel 4, Channel 5, Arts Council England and UK Film Council. Black Art Matters (BBC Radio 4) which he is producing for Overtone Productions is his first radio documentary.
His 2016 Highlights Reel can be found on Vimeo.
See his New film on Amazon Prime or on YouTube.
---
Jools Gilson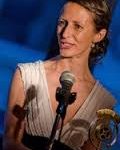 Jools Gilson is Professor of Creative Practice and Head of the School of Music and Theatre at University College Cork in Ireland. She is also an award-winning radio broadcaster. Her radio documentary Los Preciosos (RTÉ Radio 1), received the Gold Award for Best Narration at the 2011 New York Festivals. Her feature Oisin's Story (also for RTÉ Radio 1) was nominated for the GlaxoSmithKline Irish Medical Media Awards in 2012. Her creative documentary Chrysanthemum, made with Overtone Productions, was broadcast by BBC Radio 4 in April 2014, and selected for Pick of the Week, and then Pick of the Year, broadcast on Christmas Day 2014. 
---
Sami Kent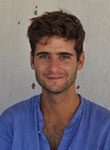 Sami is a London-based, Africa-focused journalist and radio producer. His first Overtone production is an Archive on 4 tracing the impact of the Nigerian-Biafran War on attitudes towards African countries in Britain. Now a freelancer, his first job was a two-year spell for the award-winning Prison Radio Association, where he also produced four radio documentaries for the BBC World Service, taking him to the Nigerian Space Agency, to the forests of Cross River, and to the back of a fire engine in Lusaka, Zambia.
---
Domi Malacarne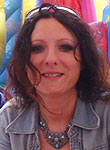 Our graphic design is undertaken by Domi, a successful graphic designer with fifteen years experience. She produces high-standard creative designs for a wide range of demanding clients, from mass-market consumer magazines to DIY music promoters.
She is also the author of creative interiors blog Malphor.